Ytel's List Conversion Report allows you to see how your lists are converting for inbound and outbound for a single day based on the lead's sub-statuses.
To locate this report, go to Reports > Calls then locate the "List conversion report" under the "Other" section.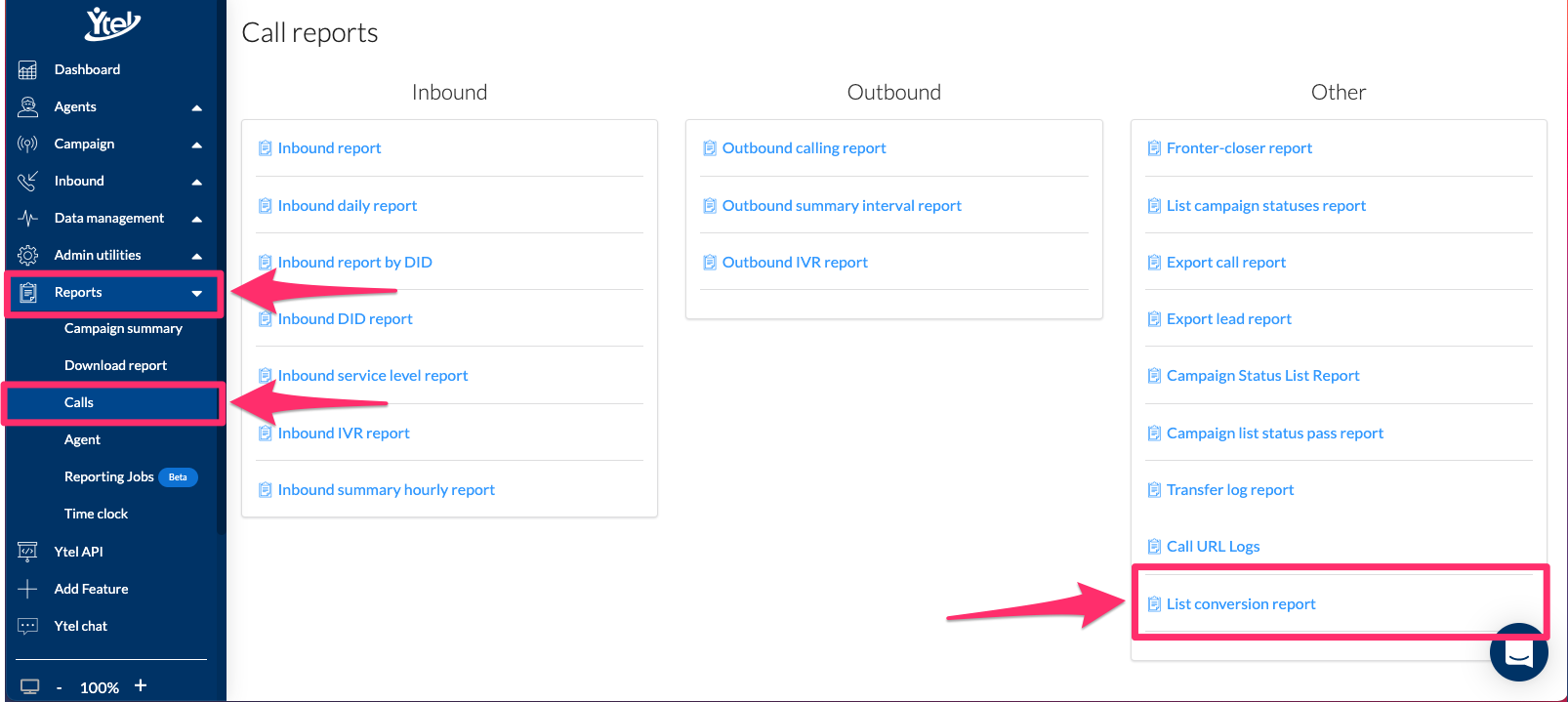 Once here you can select a date to search and hit "Submit".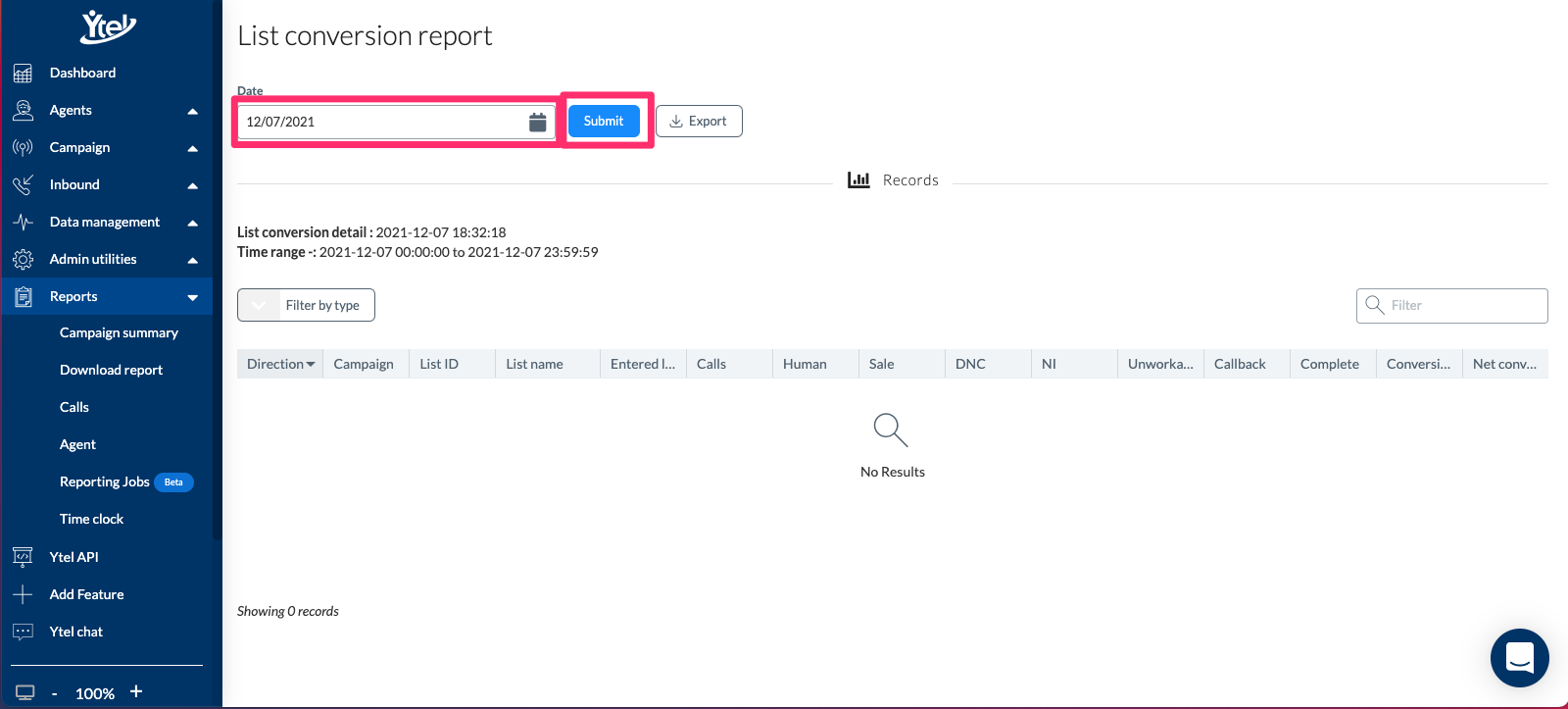 This will report entered leads into an associated list as well as the amount of calls made on those lists.
The report uses sub-statuses chosen via the Campaign Statuses and live in conjunction with the Systemwide Statuses and Custom Statuses. Users can choose to apply these sub-statuses to your statuses for additional reporting and lead management.
Link to campaign statuses and how to configure sub-statuses.
Sub-statuses
Human Answered

Sale

DNC

Not Interested

Unworkable

Callback

Completed
Conversion is a percentage of sold sub-status vs. total calls.
Net Conversion is a percentage of sold sub-status vs human sub-status.
We're here to help - if you need assistance, please contact the Ytel support team via email at support@ytel.com or you can click the live chat button at the bottom right of your screen.