Advanced Lead Management provides the same capability of basic lead management - the only difference is you have several additional conditions which can be leveraged. As an example, you can move leads from List A to List B with conditions such as Vendor Lead Code, Source ID, Entry Date, Modify Date and others. This is helpful if you are only wanting to move, update or delete a specific group of leads from a data list. The most common use case for advanced lead management would be trying to move incorrectly added leads.
Note: This tool does not work if you have custom fields. If you need assistance with custom fields, please contact Customer Support
Note: Advanced Lead Management only works on Inactive lists with less than 100,000 leads. Please mark your list(s) as "Inactive" before using these tools.
To access the Advanced Lead Management section, click on Data Management Lead Management Advanced Leads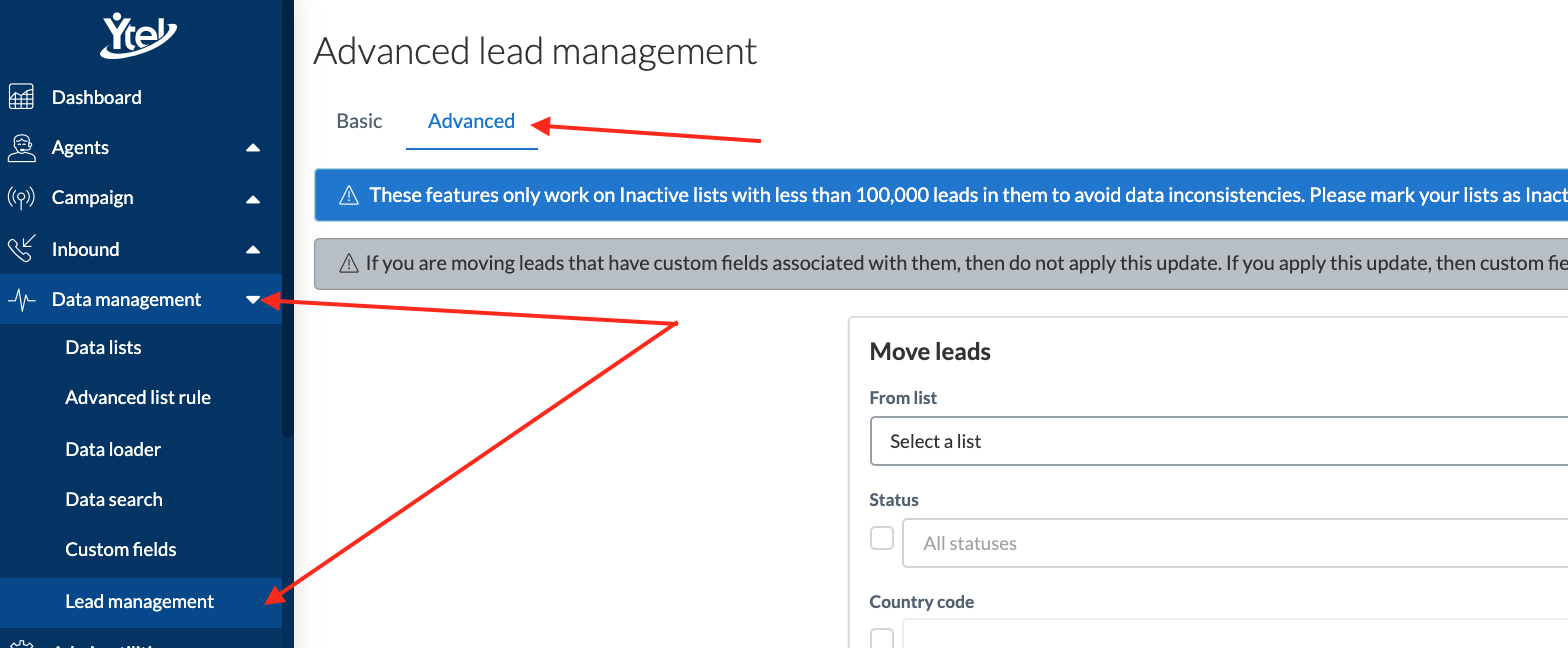 Use Advanced Lead Management to do the following:
Move Leads from list A to list B

Update Status on Leads

Delete Leads

Switch Callbacks