Billing notifications are very important for keeping your account funded and running without risk of interrupting services. You are able to setup and receive notifications when a low balance threshold is met.
Sign in to your (app.ytel) Ytel Portal account.
Navigate to Settings Billing Notifications.

Review this page and enter the email for which you would like to receive a low balance threshold notification. Then, set the appropriate low balance threshold for which you would like to receive this notification and save.
If you would like this notification to reach multiple users, we suggest creating a distribution group email on your end and using this for your notification email alert.

Below is a sample notification email: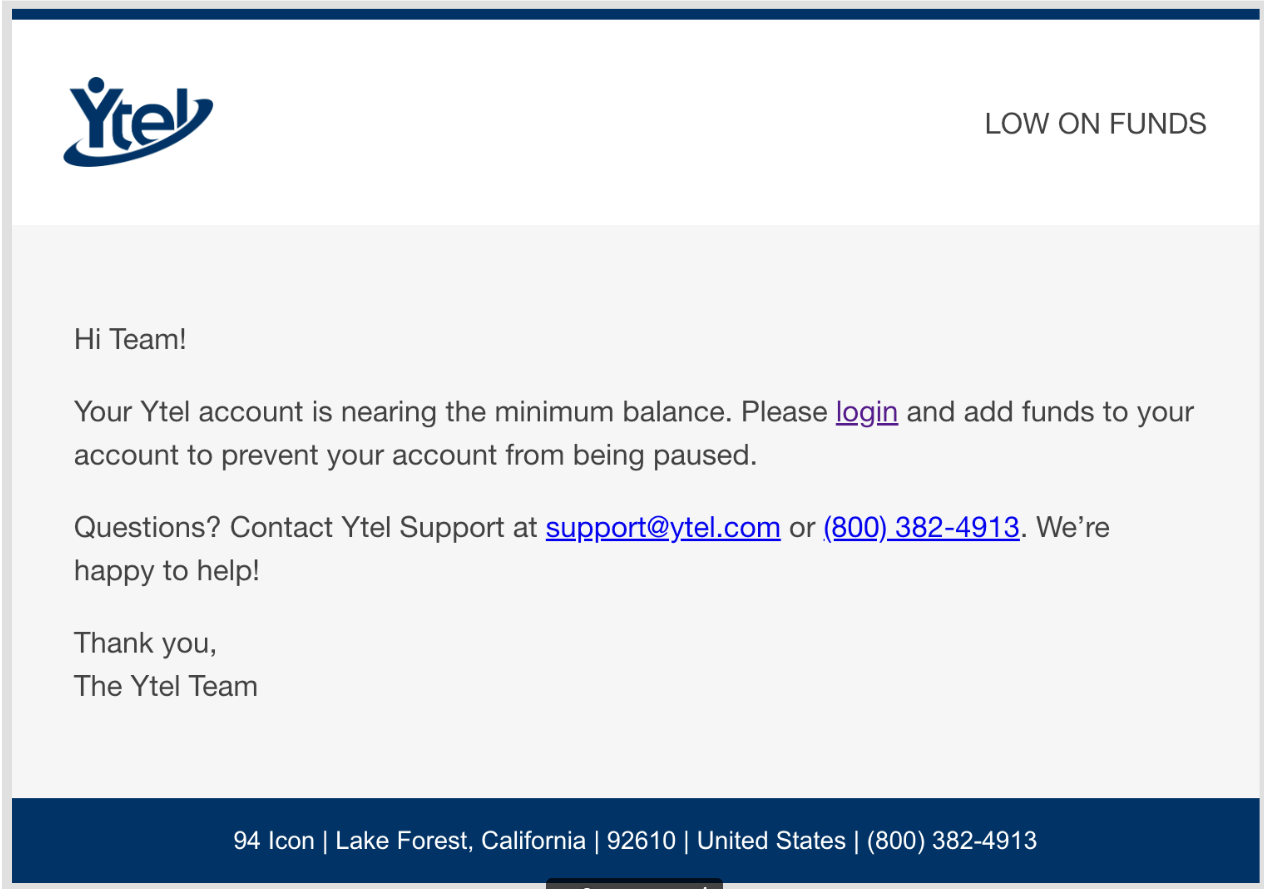 Important things to keep in mind:
Keep a card on file to quickly add funds to the account and avoid interruptions in service.

Set your threshold to an appropriate amount equal or greater to your average monthly spend.

Review this article :)