Start receiving and responding to text messages within minutes. Here's how to get started.

Begin by reviewing our article on A2P 10DLC - registration of your Brand and Campaign(s) is required
To get started, you'll need a text enabled phone number. You can purchase a phone number by clicking the API icon in the top left navigation, clicking on "Numbers", and then "Purchase Numbers". Select the area code(s) you need and then choose Purchase.
Pro Tip: We can also text enable your existing business landline phone numbers. This process can be completed very quickly. Please contact us if you're interested in doing so!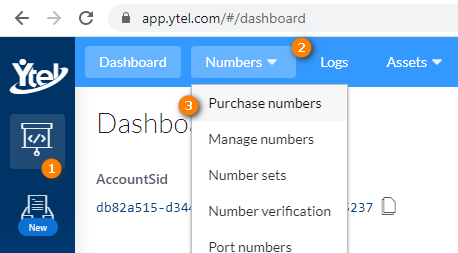 Next, you'll need to create a Contact for the person(s) you want to communicate with. You can do this by clicking the Contact icon in the left navigation and then clicking the "Create contact" button in the top right corner.
Pro Tip: To import multiple contacts at once, click the Import button and download the sample data file! When importing contacts you can also add any custom field you need to know more about your contact.
If you want to integrate your website or CRM into Inbox, you can create contacts using our API. You can learn more about this option by visiting our API documentation at https://docs.ytel.com/reference/contacts.


Now that you have a text enabled number, and you have created at least one Contact, you can initiate a conversation clicking the "Start Conversation" button in the Actions column of the Contacts section. Since you have your contact imported in you will be able to see the contacts name to the immediate left of the phone number as people contact you back.

Helpful Tip: You can also start a conversation by going to the Inbox icon in the left navigation and then clicking "Start new conversation".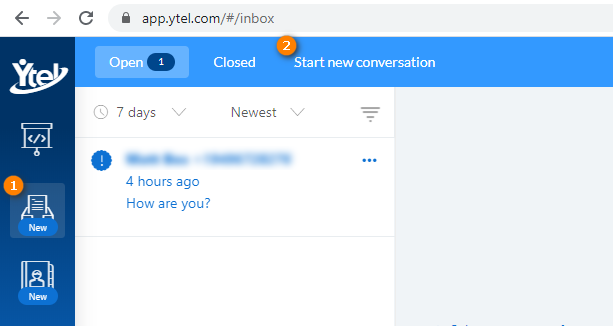 If you are needing to edit a contact while you are in a conversation. You can click into the right hand contact panel and edit any of the main contact data fields. This allows you to update names, addresses, etc.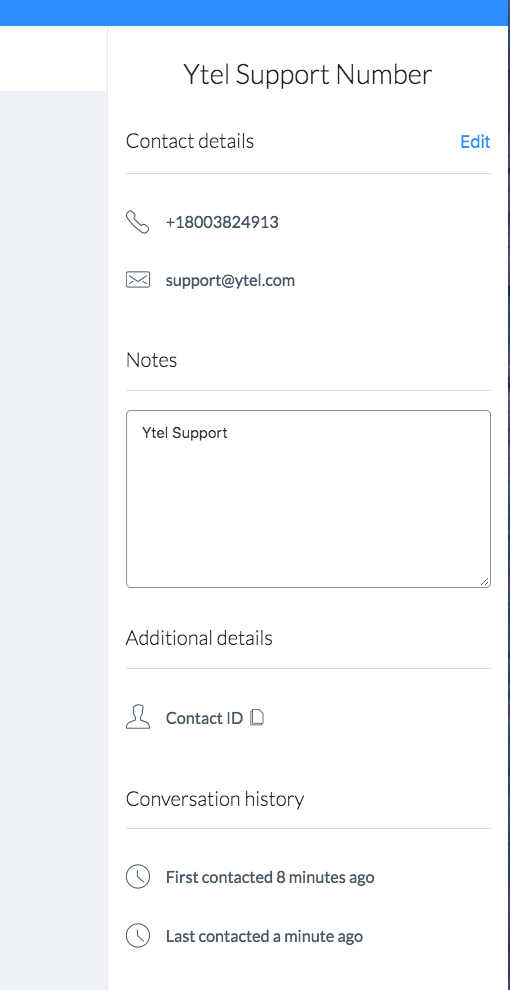 REMEMBER TO ALWAYS HAVE THE APPROPRIATE CONSENT
~ BEFORE ~
YOU SEND A TEXT MESSAGE TO A CONSUMER'S HANDSET
HAPPY TEXTING!