This article will highlight how reset your password for Ytel Universe Administrative Portal (app.ytel.com) and for Ytel Contact Center.

Reset Ytel Universe Portal password:
First, go to app.ytel.com. On the login menu, click on the "Forgot Password" link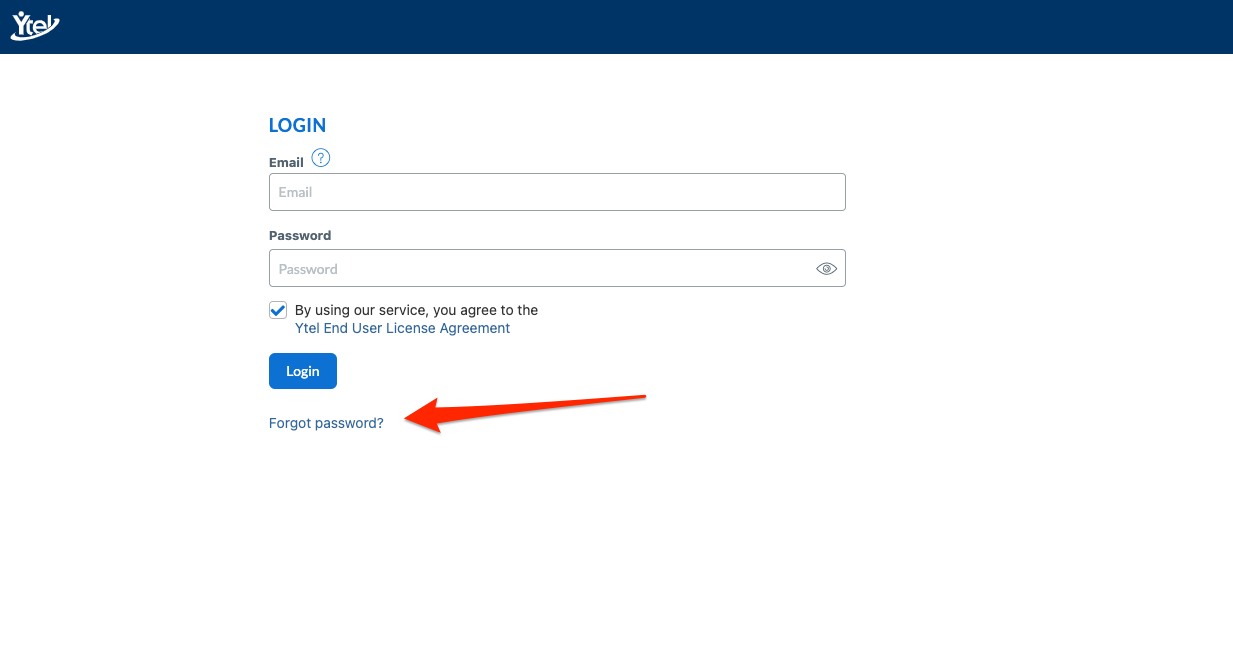 Now enter the email associated with the account username and click the "Send password reset email" button.
Now check your email inbox and click the link inside the email to reset your Ytel account password.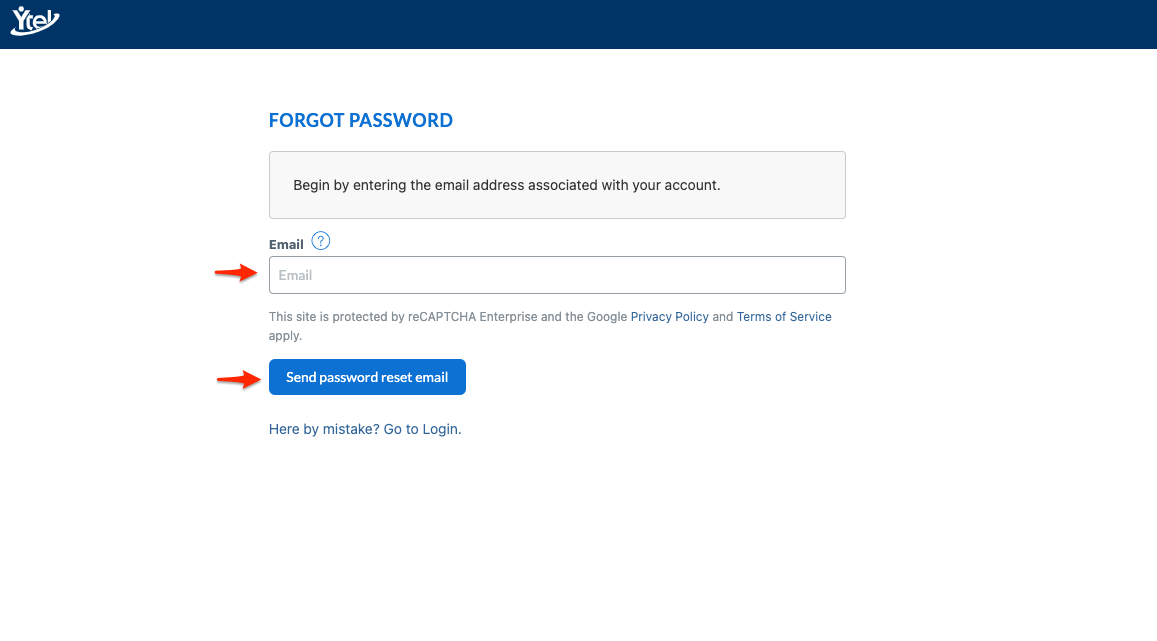 Reset Contact Center password:
Click this link: Contact Center Admin Login
Then, click Forgot Password.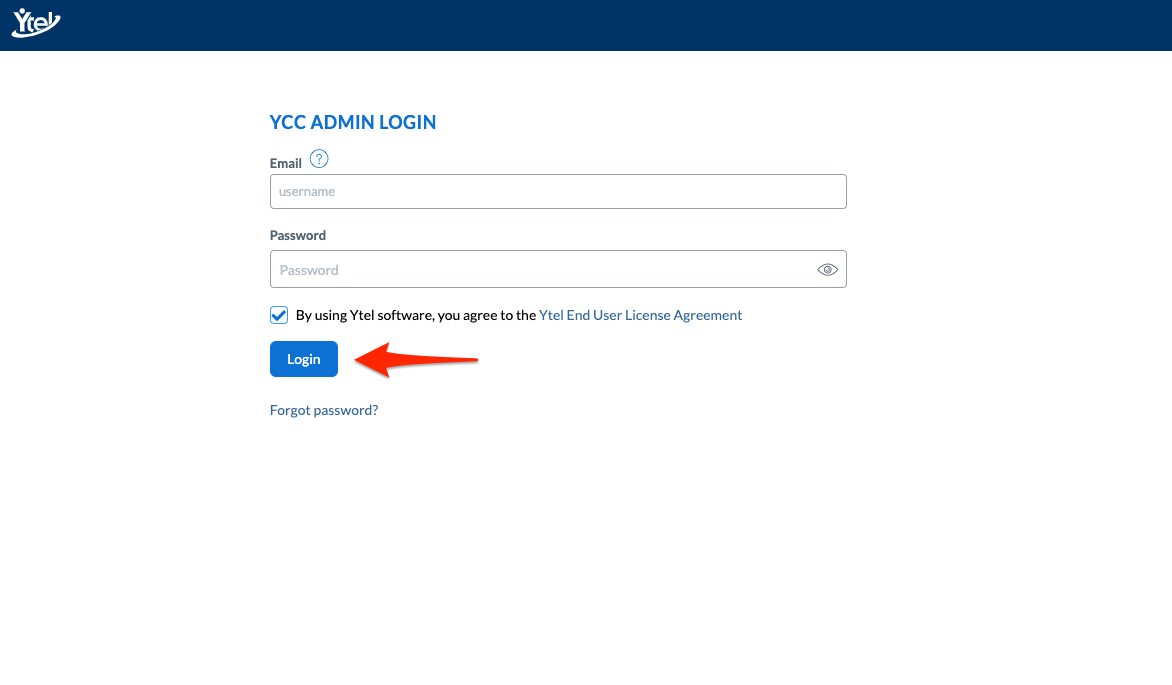 Next you will be taken to a screen where you need to enter your email you use to log into the system then hit request password reset email.
(Keep in mind this must be a valid email.)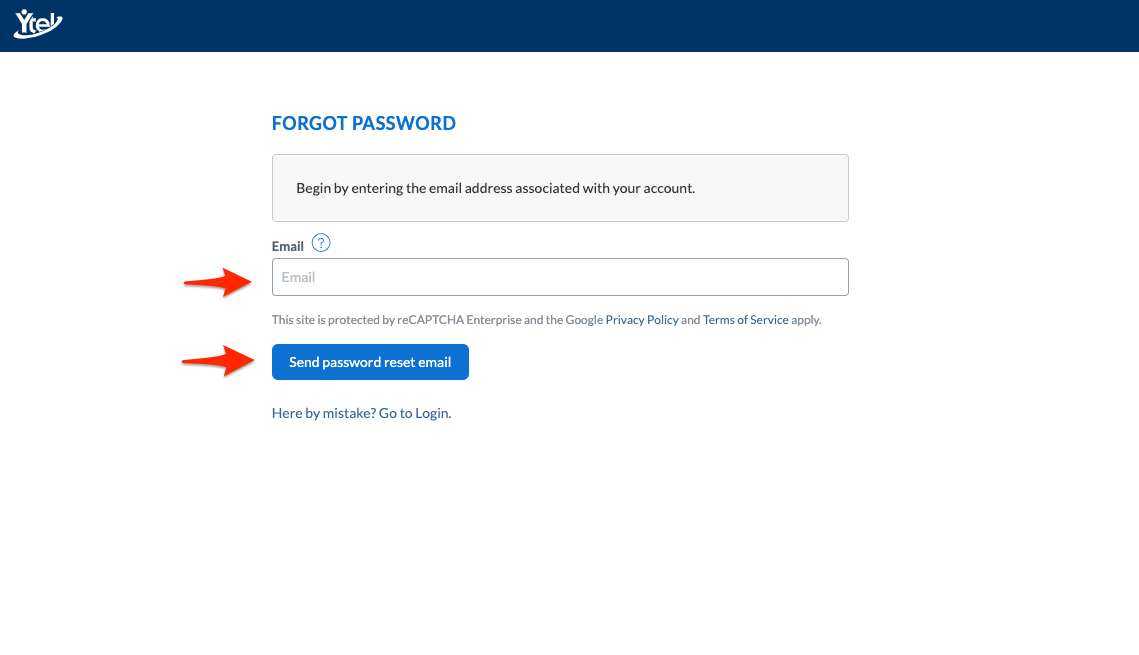 Finally, you will get a reset link to the email you provided. Click that link and you will then be prompted to change your password.
(Make sure to check your spam folder for this email as well.)
Things to keep in mind:
When resting the password make sure you are entering the correct email tied to the admin user.

Check your spam filter and make sure the emails are not being blocked by the filter.
Make sure that the companies email you are using is not blocking the email from coming into your inbox.
Contact Center Agent Passwords:
Agent passwords are encrypted. An admin is not able to view an agent password - an admin can only change an agent password.
FORCE CHANGE PASSWORD: If this option is set to Y then the user will be prompted to change their password the next time they login. Default is N.
If an agent has 10 failed login attempts in a row, the account will be locked for at least 15 minutes or until a manual reset is performed.