Adjusting Call Forwarding settings can be accomplished by following these 5 simple steps.
Step 1:
Click on Settings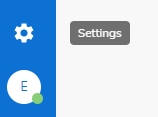 Step 2:
Click on Call Forwarding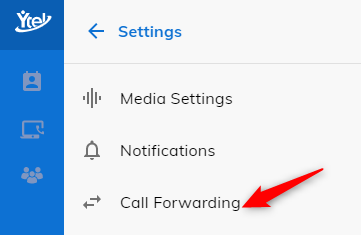 Step 3:
Determine which of the scenarios are applicable to you.
Unconditional = Forward all calls

No Answer = Forward only when you do not answer your extension

Busy = Forward only when your extension is busy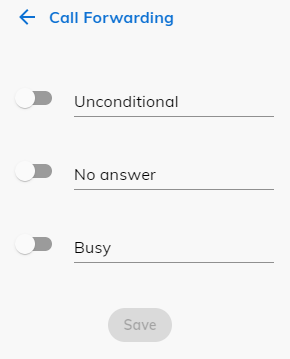 Step 4:
Input the 11-digit destination number into the applicable field.
Then click the toggle to activate the forwarding.
Then click 'Save' to apply the changes.
Note, the 'Save' button will turn grey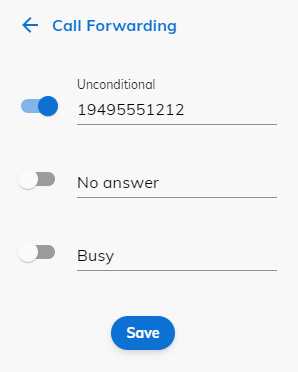 When you return to your dashboard, you will now see this banner:

Step 5:
TEST! Confirm the forward is working as expected.
To clear a call forwarding, hover over the setting you wish to adjust, then click the X and click Save