The Local Administration Homepage is where the management and configuration of your system takes place. The Homepage is comprised of a Sidebar Navigation Panel and a Dashboard.
Dashboard
The Dashboard provides you with one-click access to the most commonly used administrative areas: Users, Devices, Conference (Rooms), Voicemails, Ring Groups, and Agents.
Users: Add/Edit User accounts

Devices: Add/Edit Devices (Ie. physical hard-phones)

Conference: Add/Edit Conference Rooms

Voicemails: Add/Edit User Voicemail boxes

Ring Group: Add/Edit Ring Groups

Agents: Add/Edit Call Center Agents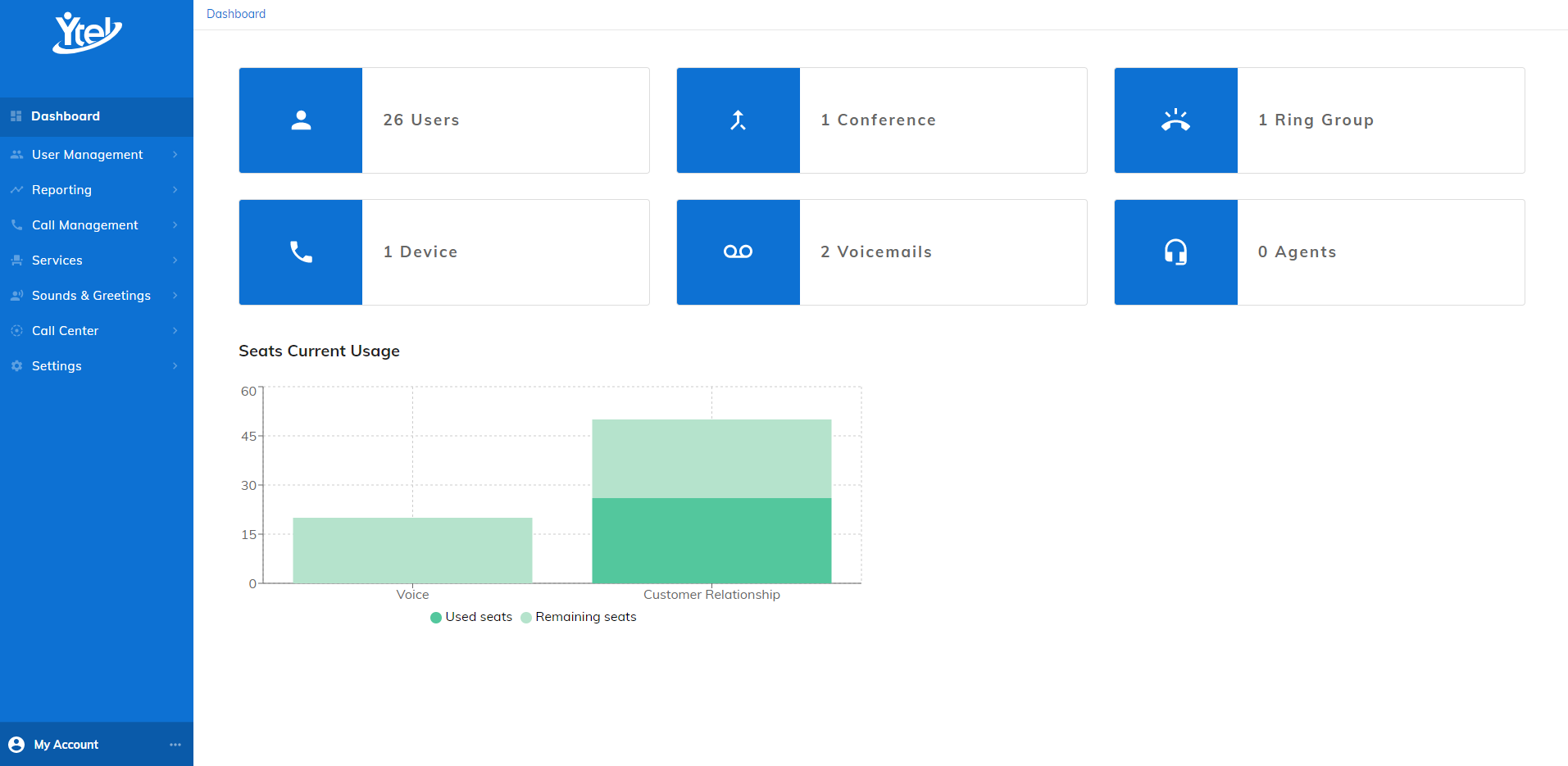 Sidebar Navigation
The Sidebar Navigation provides you with in-depth configuration options.
User Management
Users

Lines

Devices

Ring Groups

Voicemails

Phone Keys Templates
Reporting
Call Management
Incalls

Outcalls

Call Pickups

Call Permissions

BS Filters (Boss Secretary)

Schedules

Trunks
Services
Conferences

Switchboards

IVR

Parking Lots

Paging

Applications

Webhooks
Sounds & Greetings
Call Center
Agents

Queues

Skill Rules

Skills

Statistics
Note: Features vary based upon subscription selected. Please contact Customer Support if you see something you like but aren't currently subscribed to.