Do you have an agent who forgot to logout of the system, or were disconnected and logged out incorrectly and you want to log them out manually?
Please follow the steps below to end the agent's session:
When in Contact Center, please navigate to Agents > Agents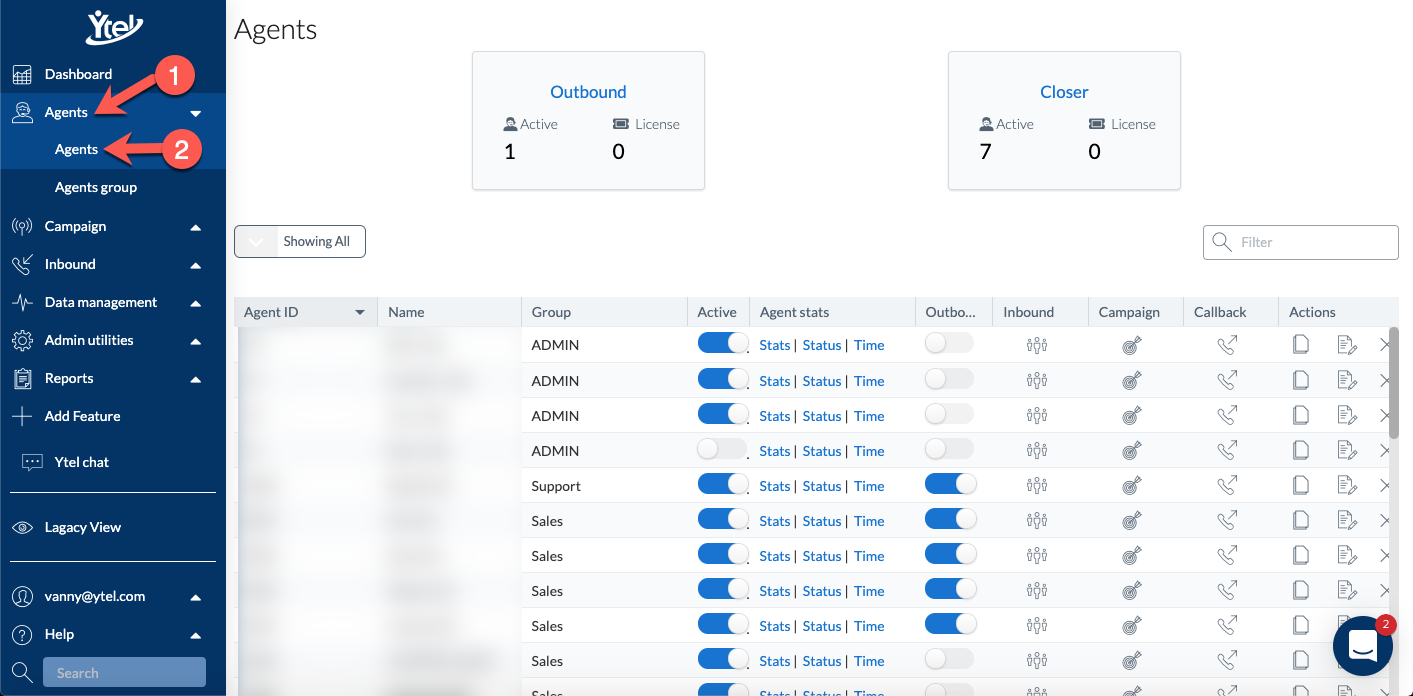 Locate the Agent by their ID and click on "Status"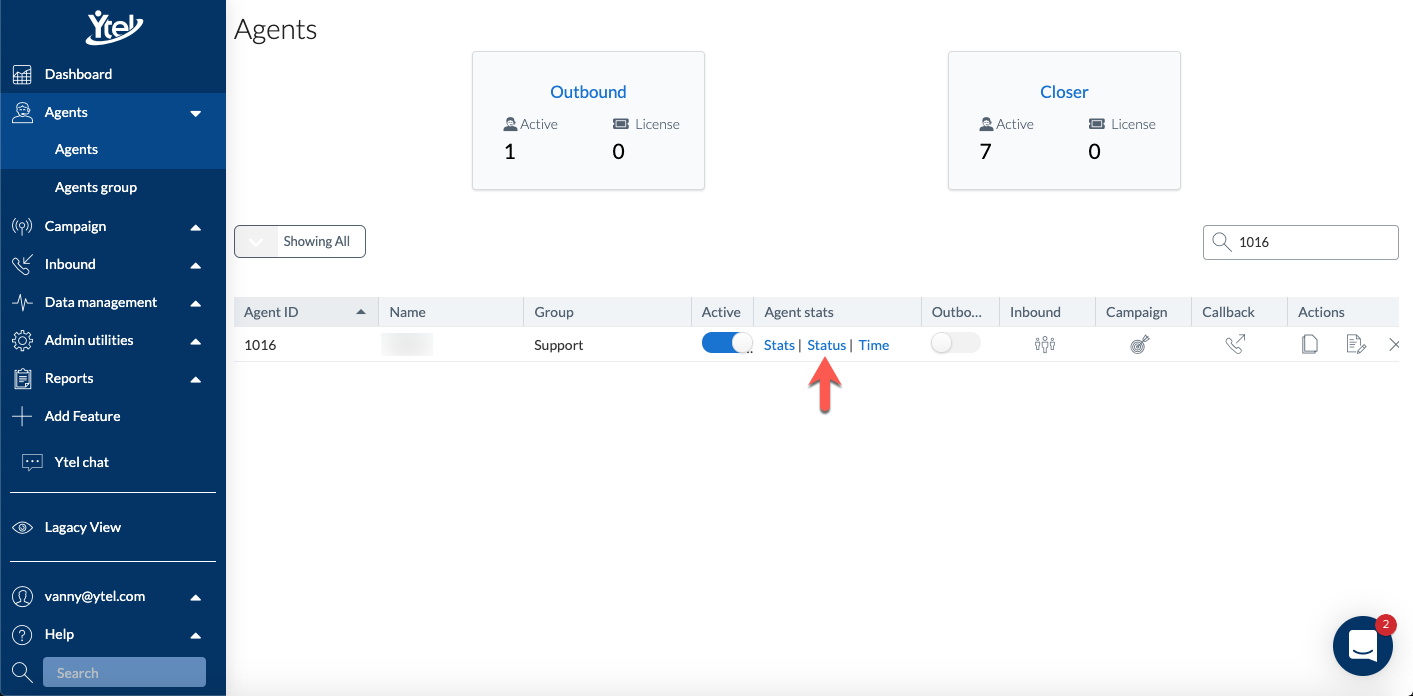 Click on "Emergency Log Agent Out" to disconnect them from the system.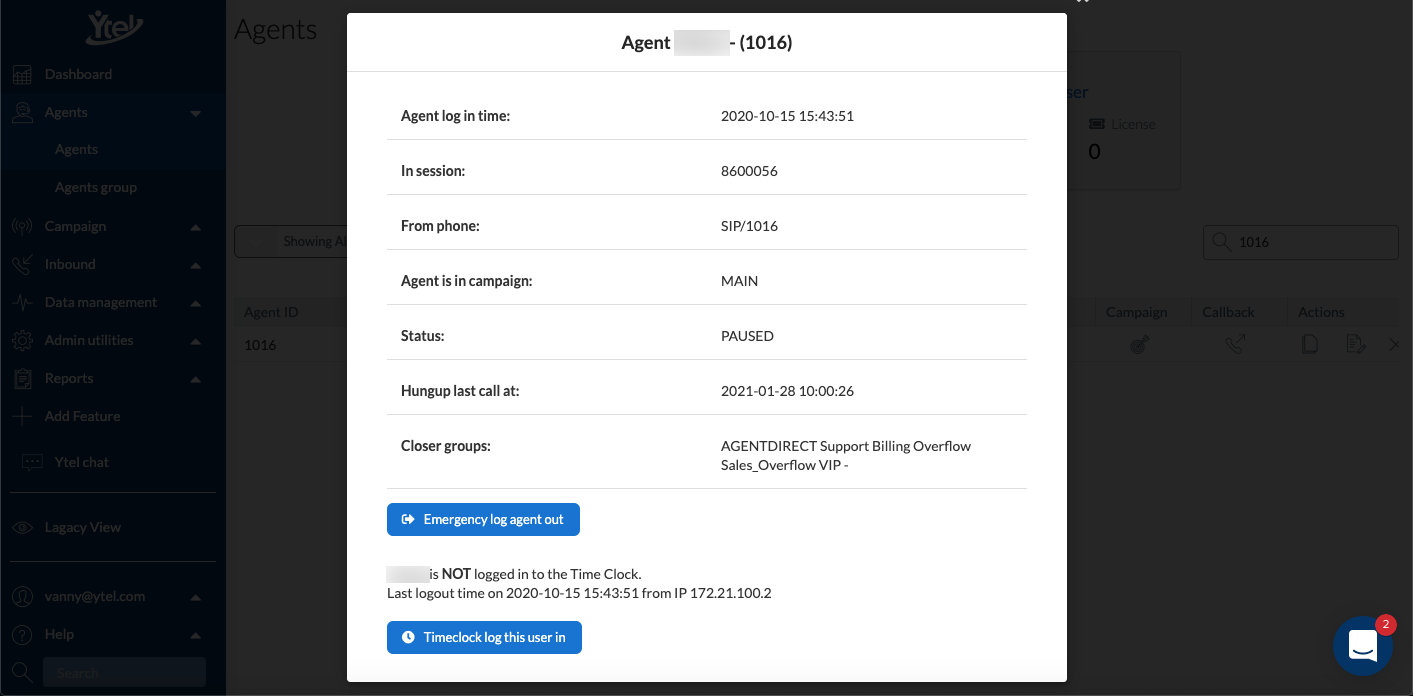 Another way to do this, login to the admin Dashboard and find the agent in question. Click the agent's name, and you will find the same window as above. Click the "Emergency Log Agent Out" button to terminate their session.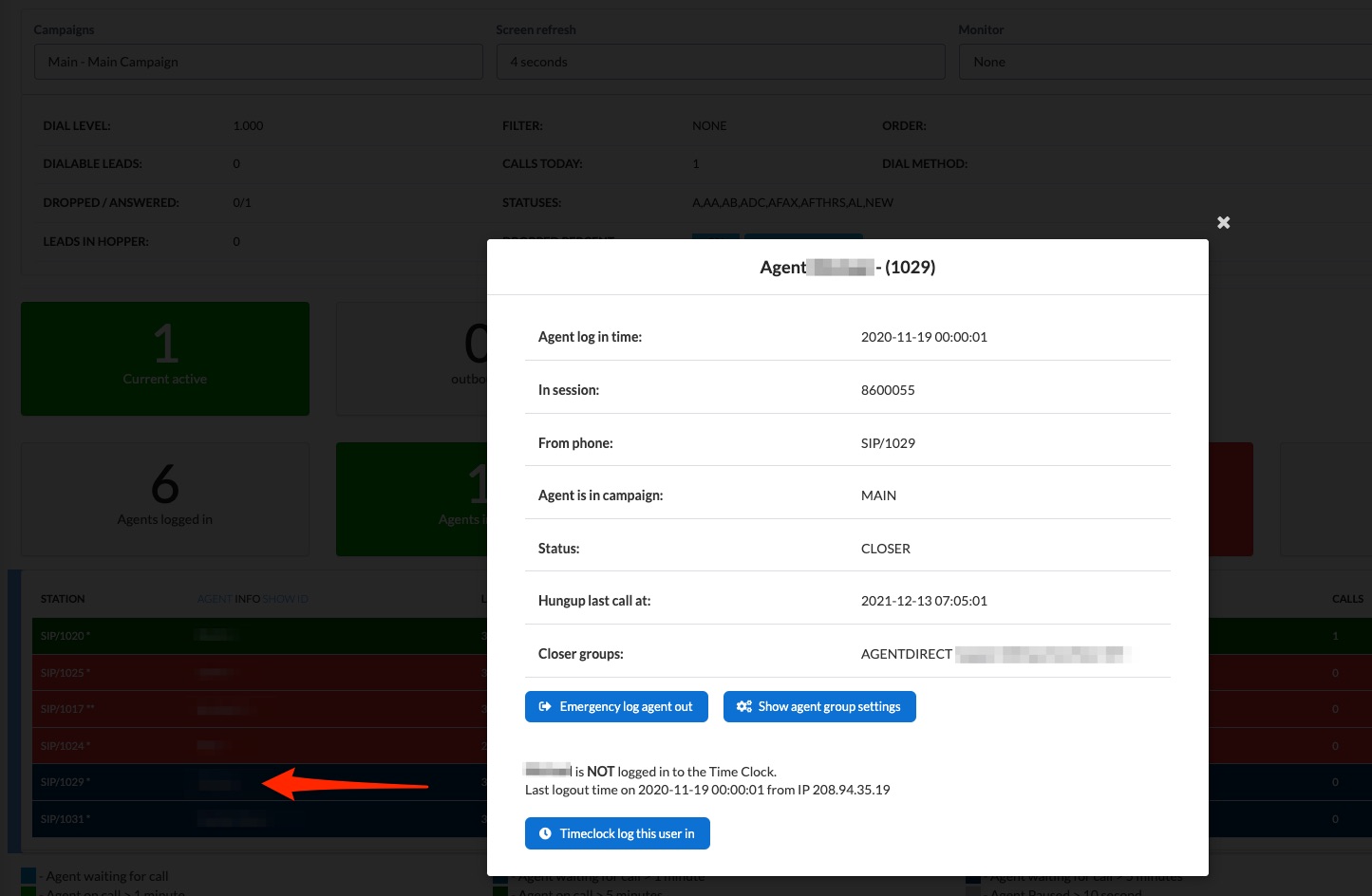 We're here to help - if you need assistance, please contact the Ytel support team via email at support@ytel.com or you can click the live chat button at the bottom right of your screen.