When in Ytel Contact Center Admin
Go to Admin Utilities > Voicemail > Add New Voicemail Box

2. Fill out the information in the screenshot.
2:1. Voicemail ID: This is the all numbers identifier for the mailbox. Input the Agent ID if creating for an agent or any ID if creating a general mailbox
2:2. Password: Enter a password between 2-10 characters (numbers suggested)
2:3. Name: Enter the Agent or Voicemail Box name
2:4. Email: This is the email the converted voicemail audio file will be emailed to
2:5. Admin user group: Select "All Groups" - Allows any admin user to view this record
2:6. Voicemail Greeting: Click "Select/Manage Audio" to select the voicemail greeting (will need to upload the audio beforehand)
2:7. Voicemail Zone: Set the timezone that this voicemail box will be set to when the time is logged for a message
We also recommend enabling "Delete voice after email". This optional setting allows you to have the voicemail messages deleted from the system after they have been emailed out. Over time, the accumulation of messages may cause strain on the system.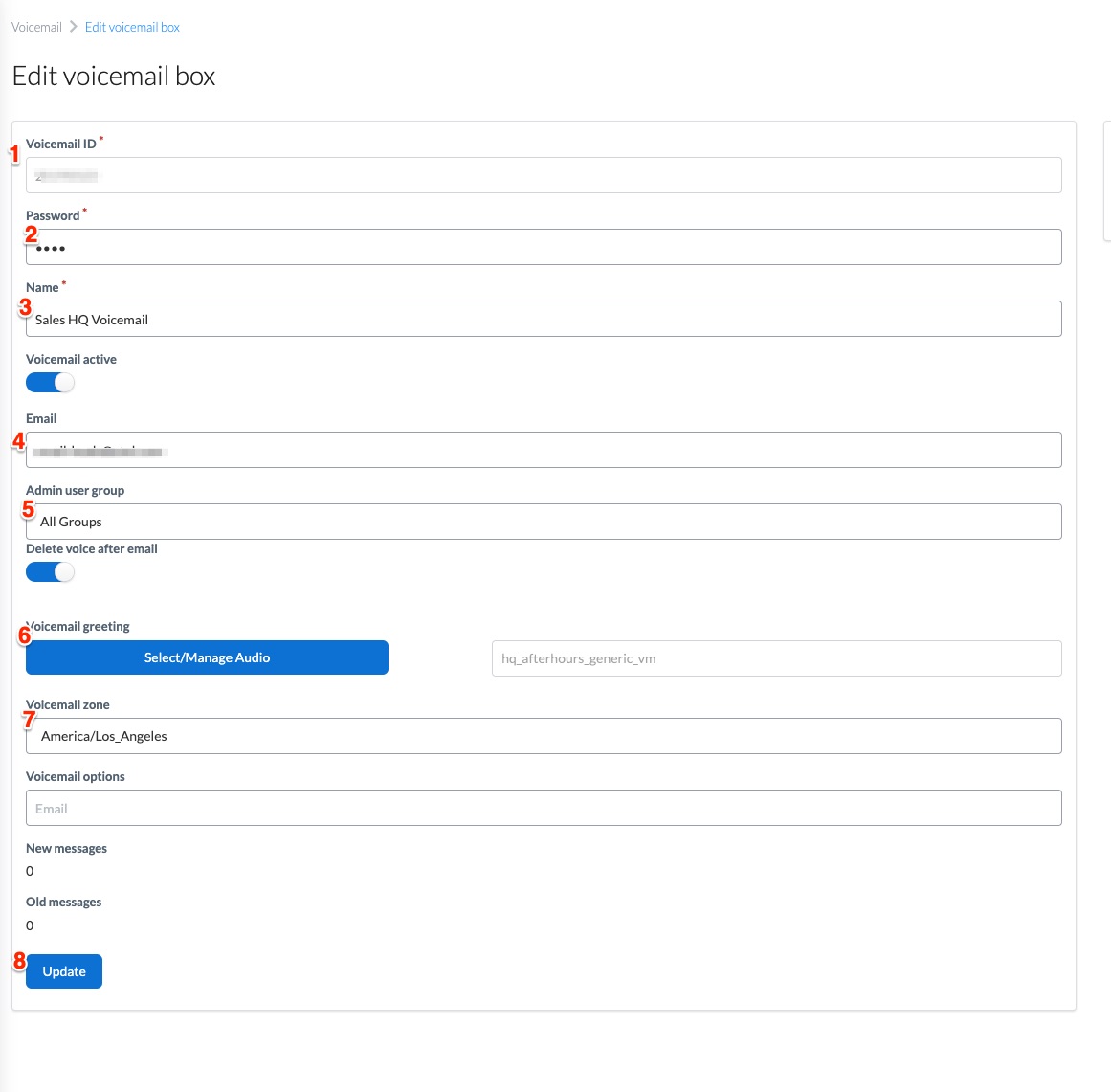 3. The Voicemail has been created!

We're here to help - if you need assistance, please contact the Ytel support team via email at support@ytel.com or you can click the live chat button at the bottom right of your screen.