A crucial part of any contact center system is being able to receive inbound calls. Whether you have customers calling back your missed outbound calls, or you have an inbound phone number used for marketing purposes or reaching agents, these are all important reasons for setting up your inbound queue. Next, we will go over how to set one up.
Step one- Login to Contact Center Administration Page here
Step two- Using the Dashboard on the left of the screen, select "Inbound" and then select "Inbound queues":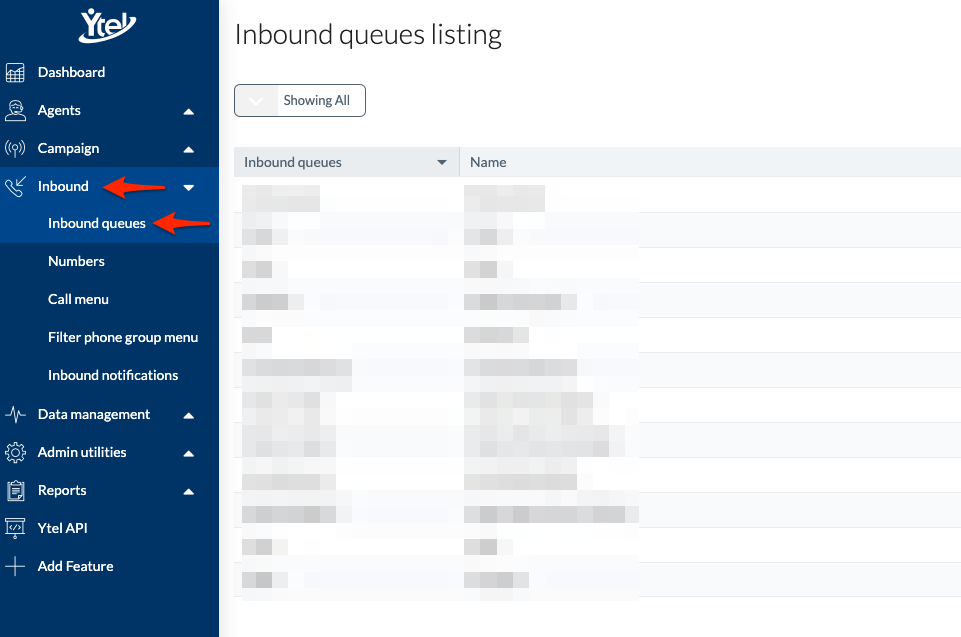 Step three- In the upper right-hand corner of your screen, click the "+ Add inbound queue" button to create your new inbound queue:

Step four- Next, you will need to fill in each of the sections on this pop-up. Anything with a star must be filled in. Your screen should look like below.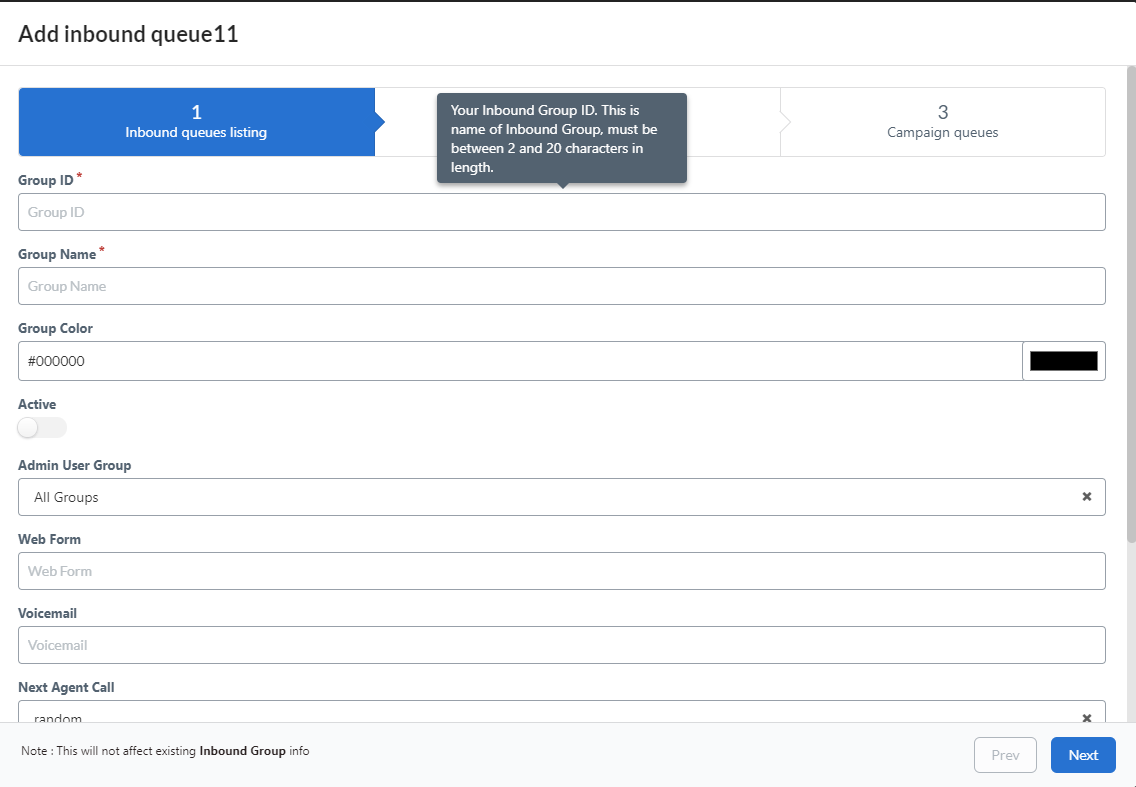 Step five- Now you will be selecting the agents you want to field the calls coming into this queue. Use the slide bar to either select certain agents or use the top slide bar to mark them all. You do not need to select rank or grade at this time. After you have selected your agents, click the "Next" button: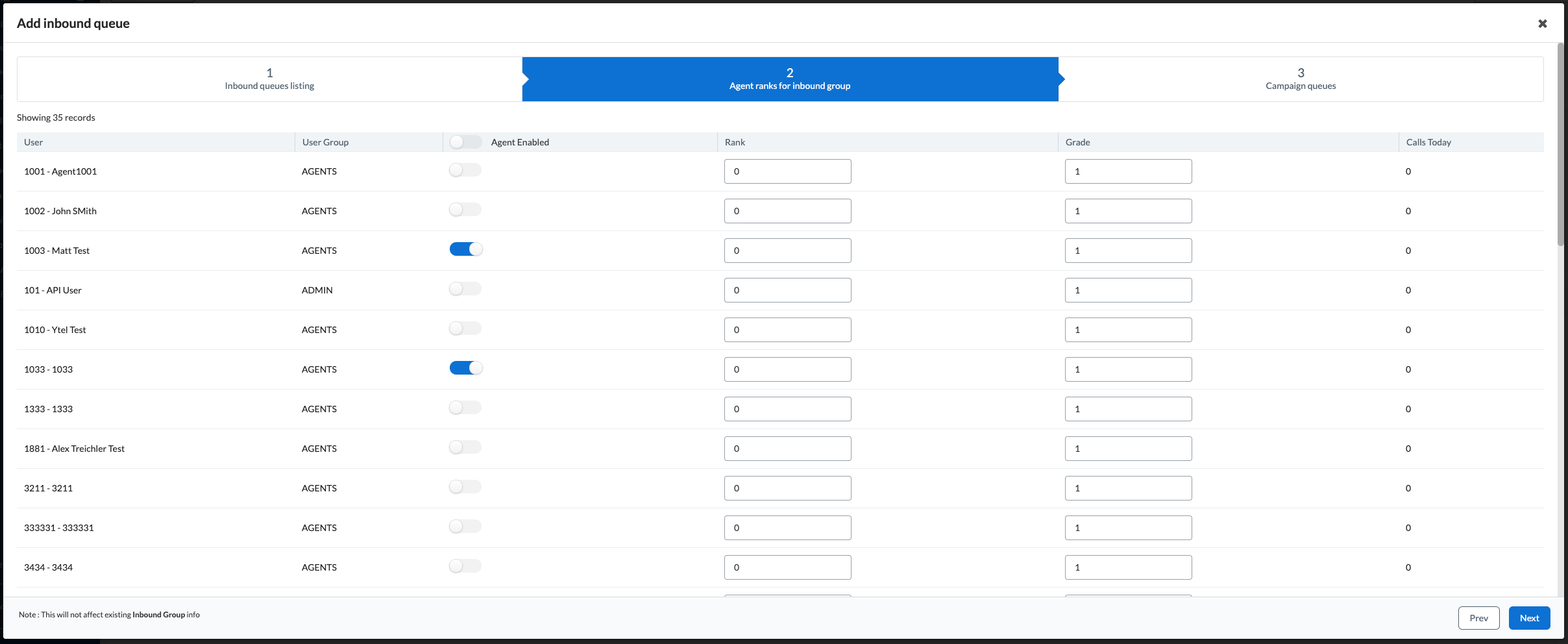 Step six- Final step, here you will need to select which campaigns can take these inbound calls. Use the selector to choose which campaigns will allow inbound calls. If this is a queue that will have calls transferred to it via the agent interface, make sure you enable the correct campaigns to allow agents to transfer to this campaign, by allowing transfer group: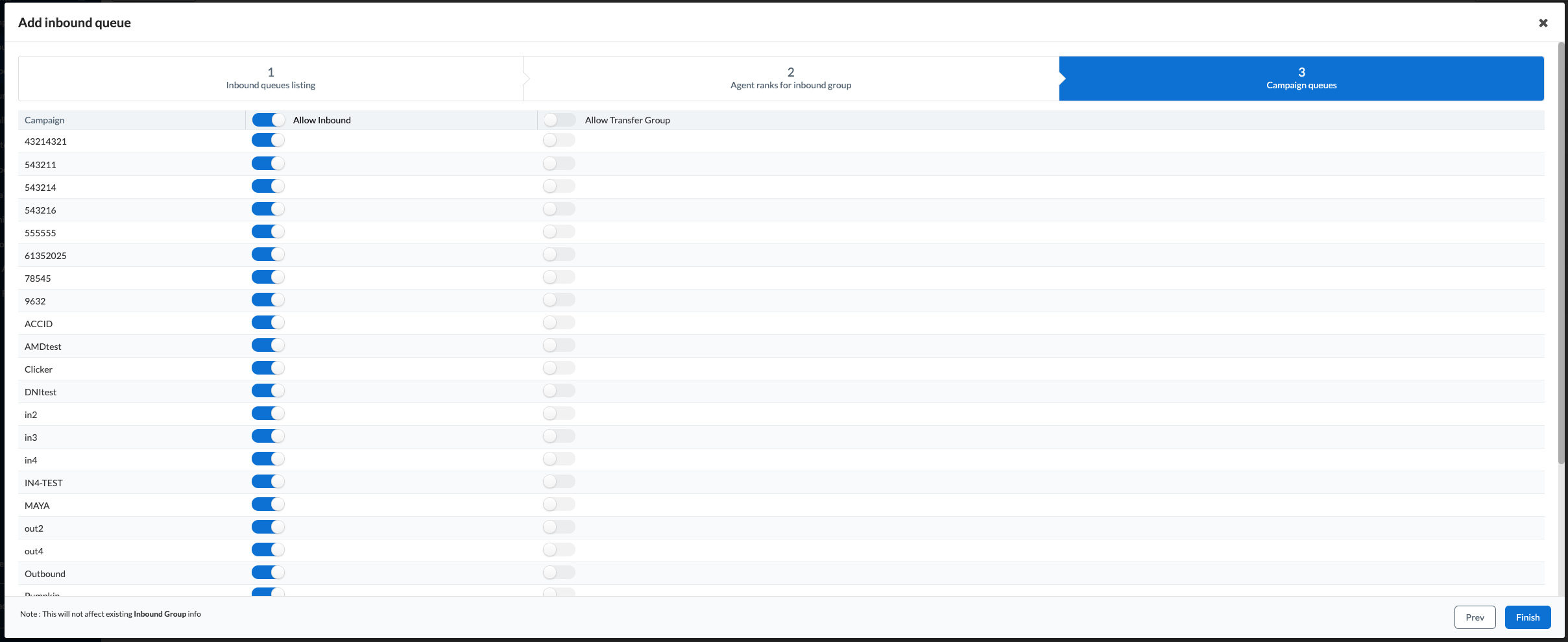 Congrats! You have set up your inbound queue. You can always go back and modify these Queues by going to the inbound and then inbound queues.
Important things to keep in mind:
If agents are logged in while making system changes/modifications, make sure to have them log out and back in for changes to take effect.

Want to create a new inbound queue, but copy the settings from an existing one? Click the "Clone" button under the Actions column for the inbound queue you wish to copy.

You can always find out which inbound queues are tied to a campaign by going to Campaign Campaign and clicking the "Inbound" icon on the campaign row.